Asian Individual Club Tour
You can take advantage of our Asian Club Individual Services for specific cities. These cities offer great travel destinations and an amazing selection of women ranging for the classic girl next door to the women that qualify for world class model status. We invite you to meet for the possibility of marriage these beautiful women.
We currently offer services in:
Cebu Philippines
Davao Philippines
Bangkok Thailand
Shenzhen China
Chongqing China
ALL tour reservations include $235 of INSTANT value
Your Individual Club Tour Includes
Airport-Pick-Up
AFA staff will meet you at the airport and escort you to the Hotel, check you into your room and familiarize you with the location of the AFA office.
One-on-one Introductions
AFA bilingual staff members will perform up to 3 one-on-one introductions per day at our local office in your selected city. After a short introduction period (up to 15 minutes per intro) you may wish to conclude the interview or you may wish to move to a more casual setting such as a restaurant or coffee shop. The AFA staff member will suggest several locations in the close vicinity. This casual and public setting will provide an atmosphere where the women can feel relaxed and will help to enhance communication. If you should choose the cafe you should be prepared to pick up the check for yourself and your guest. Translators available for additional fees if necessary.
On-going Introductions for 7, 10 or 14 days
You will have access to the AFA Women's Catalog in hard-bound edition. You may stop by the office any time during normal business hours (Monday through Saturday, 9:00am till 7:00pm ) and browse through the pages of large glossy photos and read the accompanying profile text.
Fiancee Visa package ($93.45 value, US citizens only)
The Fiancee Visa package is a step-by-step guide designed to help you successfully and correctly complete the paperwork necessary to submit to the INS for your fiancee's visa. It is a must have reference if you are considering taking a spouse from a foreign country.
One month Platinum Membership ($95.00 value).
$100 OFF any ONE-TIME attendance at any AFA Romance Social event.
Choose to attend any AFA Romance Social at any worldwide location and receive $100 off the event. If available during the time of your travel.
Courtesy Service
Our staff members will be available at the office during normal business hours to answer questions and help with questions you may have regarding women, their city, country or local customs.
New Women Applicants and Profiles
As an Asian Club Member, you will have first choice and daily access to the new applicant profiles as they arrive in our office.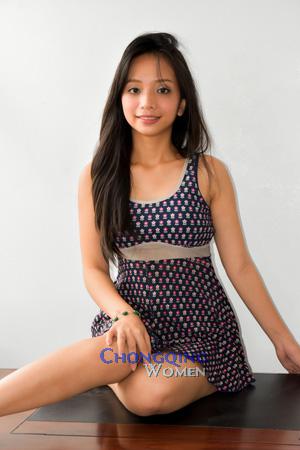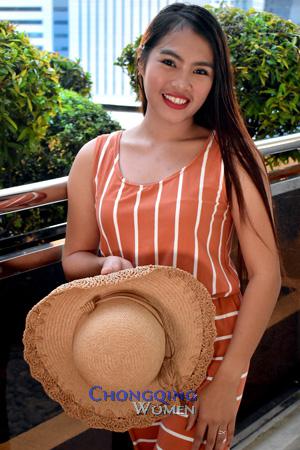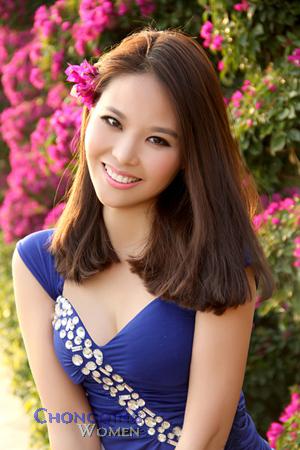 Please complete and submit the order form below. You may change your actual travel dates or destinations at a later time.
Please Review the Following:
In the eventuality that you file a K1 Finacee Visa application you will want to be assured that your petition and eventual interview comply with IMBRA law. The introduction services that you receive will meet United States Federal Violence Against Women's Act IMBRA section. The US Violence Against Women's Act, International Marriage Brokers Regulation Act section of 2005 requires that all clients wishing to obtain matchmaking services must first complete a voluntary marital and criminal background registration form. This information will be made available to all women to whom you meet prior to any introduction services being preformed and the physical evidence of that compliance will be keep on file. More about IMBRA compliance here.
The Asian Club Membership is valid for one city for a 7, 10, or 14 consecutive calendar day term and is non-refundable/ non- transferable. Club Membership is city specific and may not be applied to multiple cities nor does it include introductions to women from outside the specific Club city. Introductions may not be cumulatively collected, staff will do their best to arrange UP TO 3 introductions a day, however the number of daily and total introductions for any given Club is dependent on several factors including the number of women you would like to meet, the availably of you as well as the women you desire to meet etc. Therefore, the number of introductions on any given Club can and will vary. The office is available to our Euro Club members during regular working hours, not including holidays. Each office in each country closes for different holidays, we advise that you check with our US office to be sure there are no local holidays during your stay. If a holiday does occur during your stay it will not count as one of your 7 days as far as introductions are concerned. We do our best to conduct all initial introductions in our office, however circumstances, normally the woman's desire, may necessitate the meeting to be held at a remote location such as a restaurant or cafe that would be more convenient for the woman. In many cases an interpreter may be necessary, especially on the first date. The English level (poor, fair, good etc) indicated on the profile is an approximation and solely the judgment of the woman herself. In most cases even if the English level is listed as fair or good there is a good chance that the woman may need a translator for at least the first date and possibly subsequent dates. In many cases the same person who is assisting you with your Club and setting up dates will be your interpreter. If you would rather not have the same person also act as the interpreter please let us know and we will provide a third party for any required interpreting. If the woman does require an interpreter one will be provided for you, normally at a cost of $20.00 per hour (however that fee is subject to change). We do not allow outside or private interpreters on the first date. For subsequent dates, if an interpreter is necessary, it is up to you and the woman as to which interpreter you would like to use. Keep in mind that although these women may have knowledge of English, regardless of the level, they do not speak it daily, and may have not spoken it in months or years, thus are often not comfortable in meeting the first time without some assistance, some also have security concerns and may like an interpreter present for support. Normally we do not allow Clubs during the same time that a Group tour is in progress in the same city. From time to time exceptions to this policy are possible, however there will be an additional fee for any Clubs that are conducted while a group tour is in progress. If after the end of the time period for the Club, (7, 10, or 14 days) you would like the office to continue to provide introductions for you additional fees will apply.
The Asian Club payment is completely transferable to any Group tour or Individual Club. There is a $350.00 non refundable cancellation fee.
All Chinese Offices will be closed Jan 31st - Feb 28th
After completing your reservation, please return here and complete this form for our staff:
Our Client Says:

I don't know what to say other than in complete honesty I never thought I could be this surprised and pleased with any woman from anywhere on earth. Loida did win my heart and I won hers. Each day has been better than the previous and she and I are very compatible. We are growing together nicely. I hope to build great memories to help her and I as we have to be apart awaiting immigration.

Thank you so very much for all your help. You took a DisneyWorld roller coaster last 2 weeks for me and turned it into DisneyWorld fairy tale that actually came true.

She is happy--that makes me extremely happy.

Warmest Regards,Tommy Lee